Electric sparking Small hole drilling machine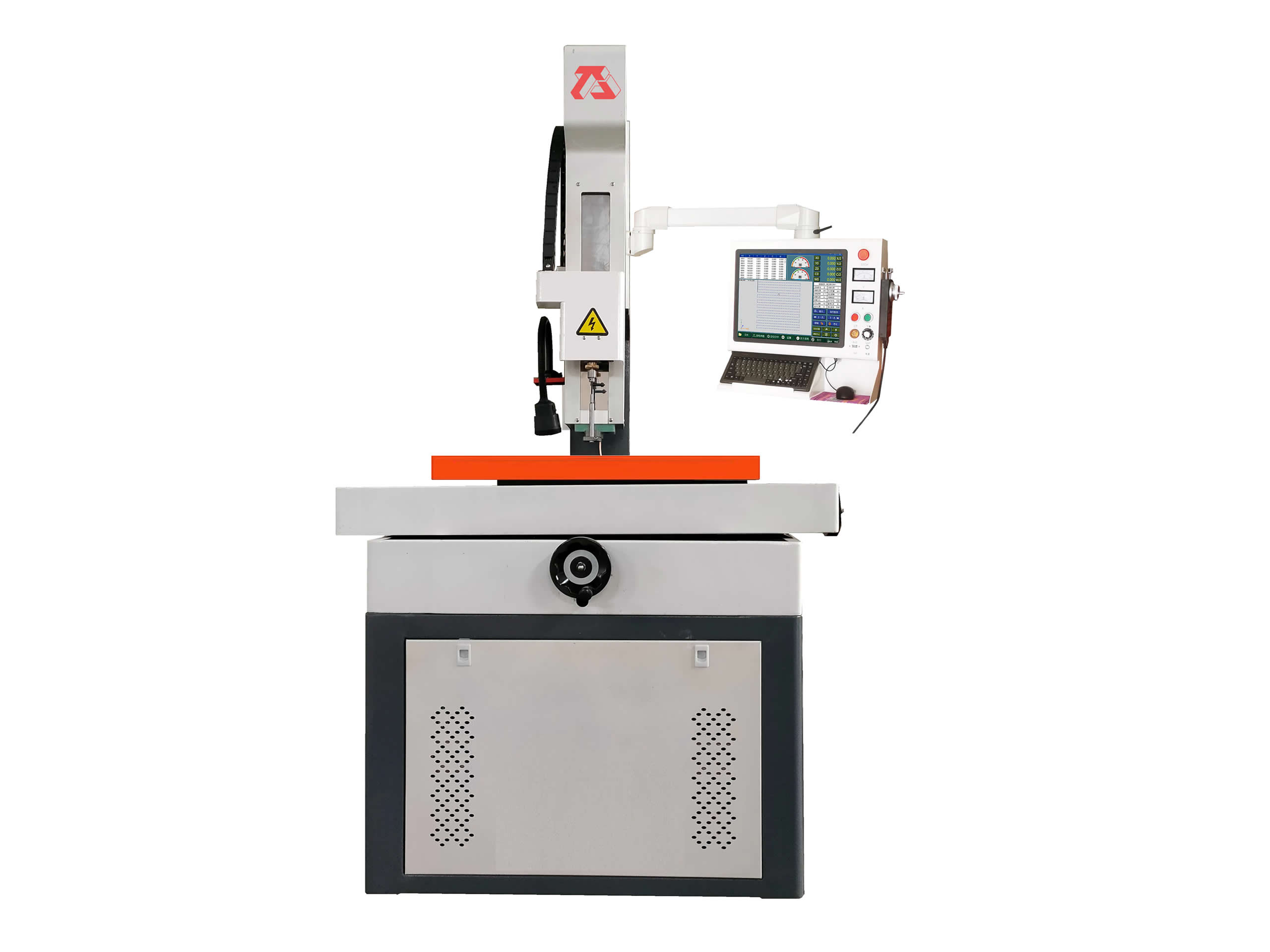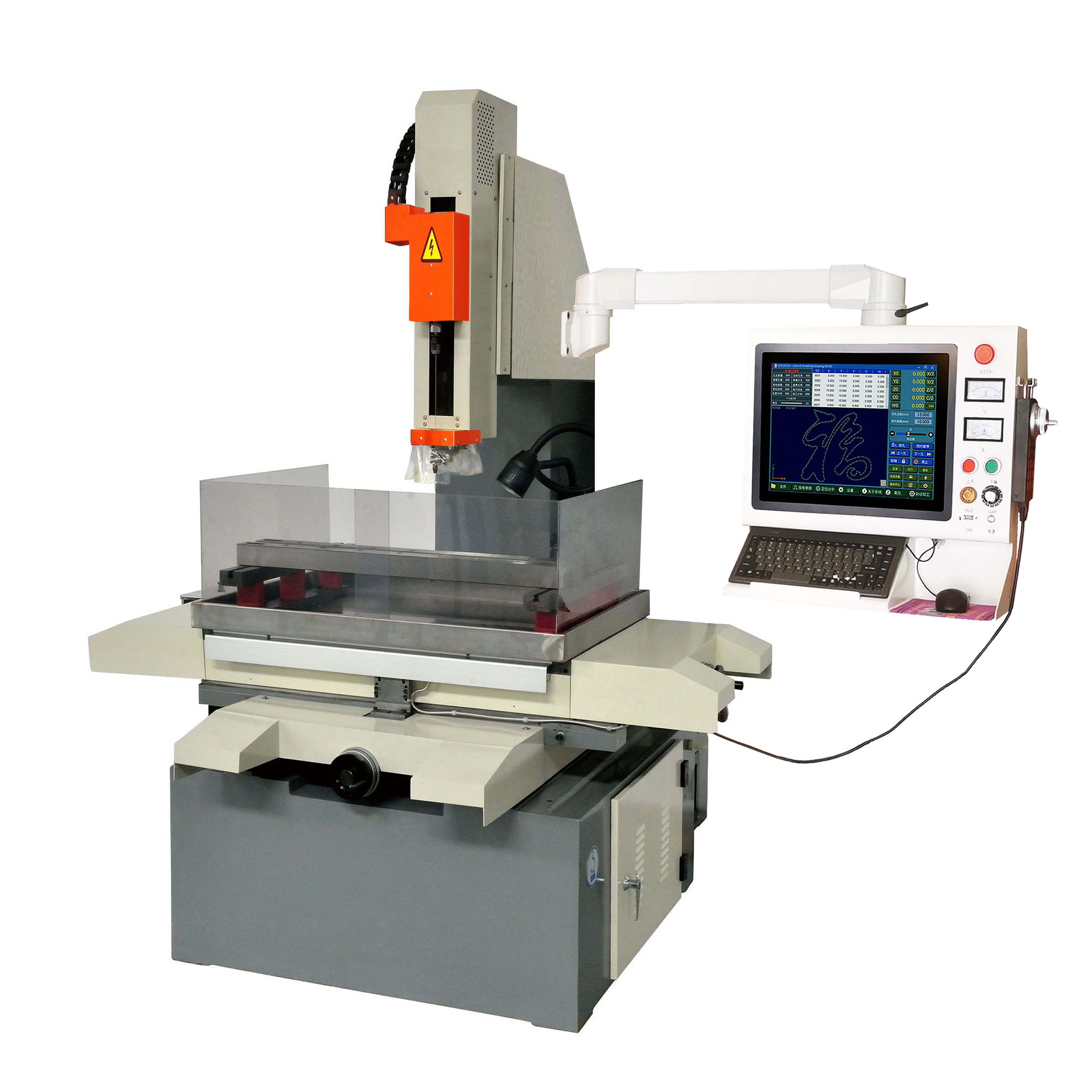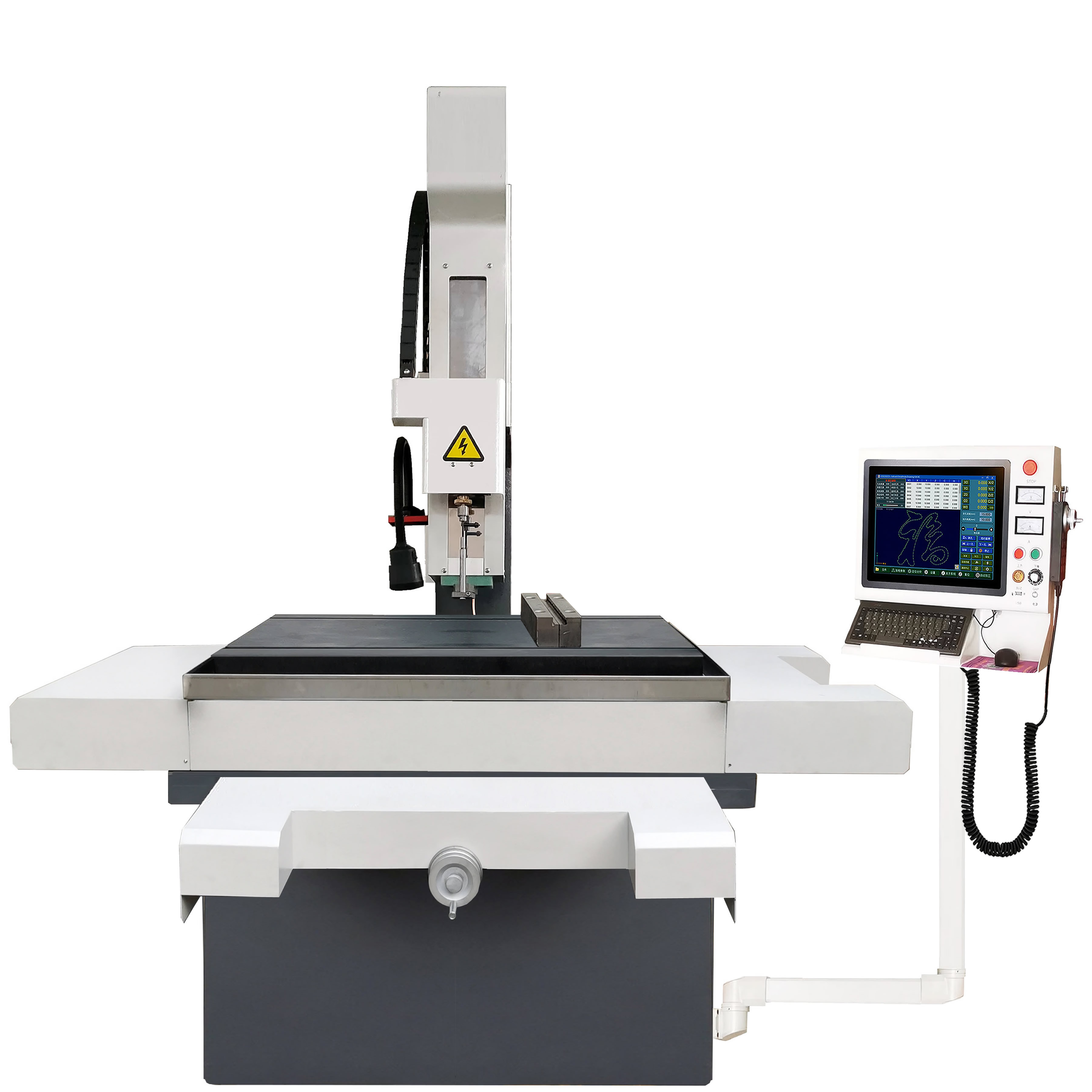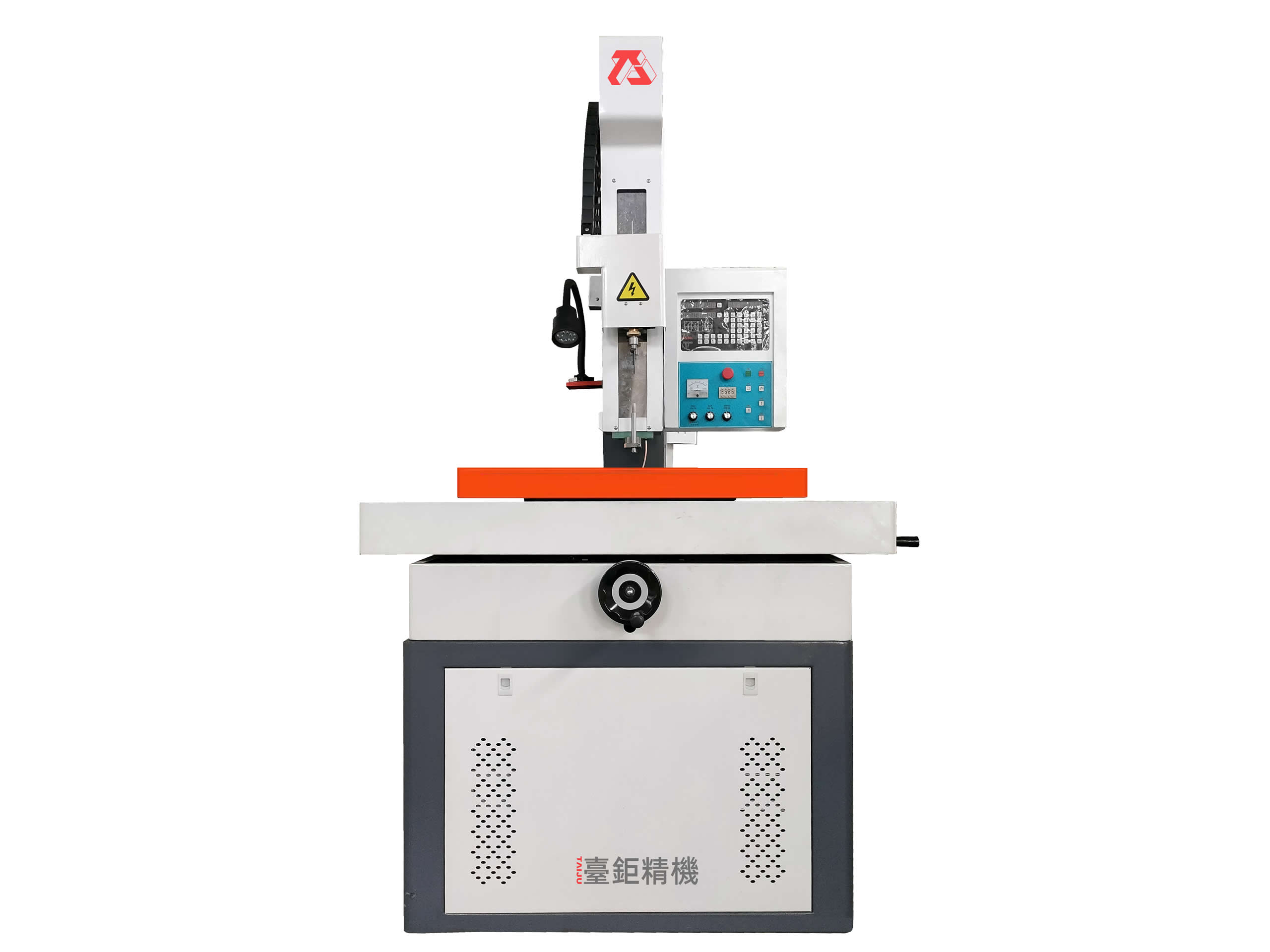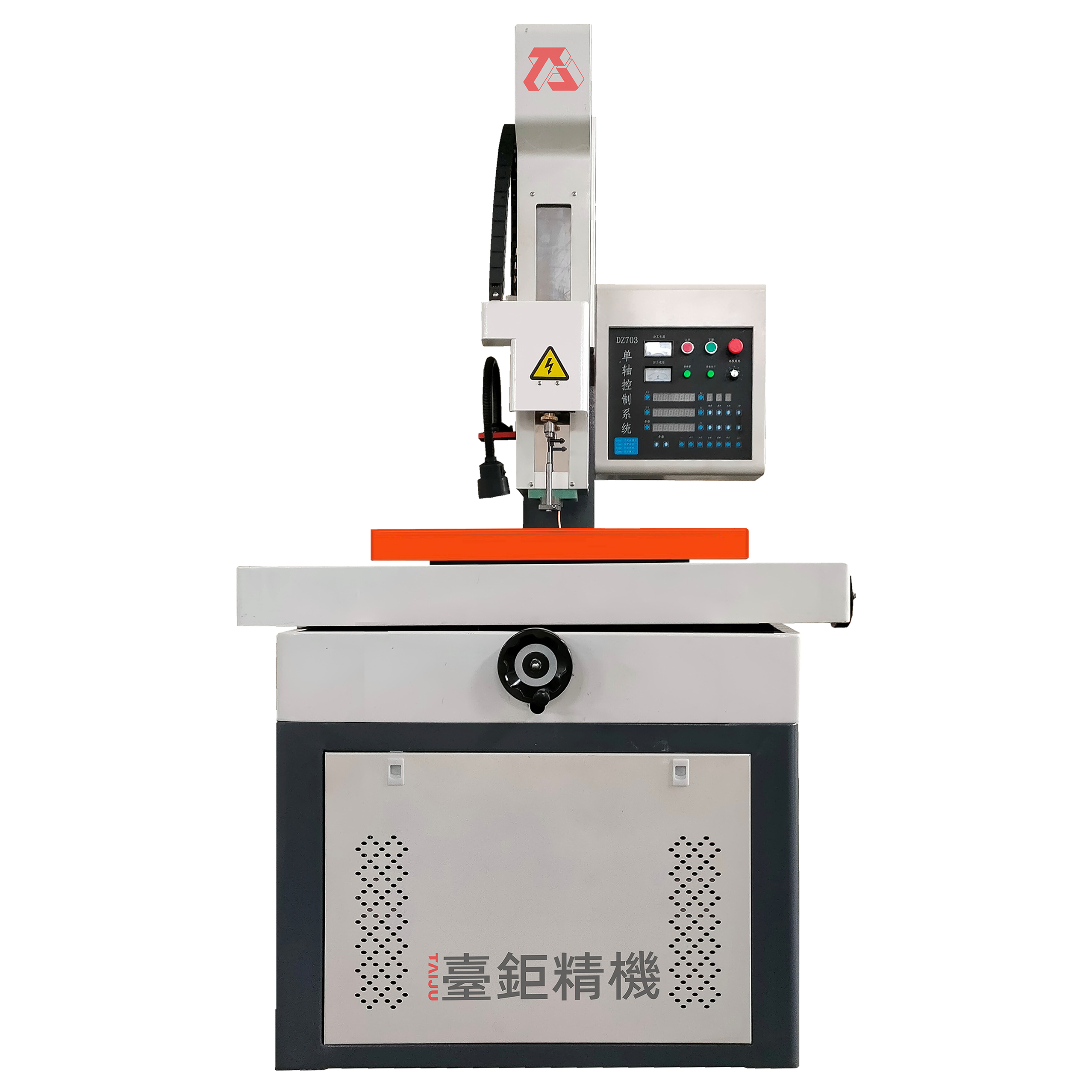 INTRODUCTION:
High speed small hole drilling machine adopt electrode to drill hole according electrical discharge theory. Is to use the fine metal copper tube (called electrode tube) which moves vertically up and down continuously as an electrode to perform pulse spark discharge on the workpiece to remove the metal and form it. The electrode is a hollow copper rod, and the working fluid (water or drilling fluid) passes through the fine hole in the middle of the hole of the copper rod, which plays the role of cooling and chip removal. As the liquid has to pass through the small hole of copper tube during processing, the processing micropore may block the copper tube, so the electromagnetic pneumatic booster pump is used for the small hole less than 0.3mm, and the copper tube electrode is not easily blocked during processing, so more precise holes can be processed! Use liquid booster water pump with diameter larger than 0.3mm . This machine is widely used to drill hole which used to be thread wire、and chemical fiber spinneret, spinneret hole of spinneret plate, filter plate, group holes of sieve plate、engine blade、heat dissipation hole of cylinder、the hydraulic、oil way of air operated valve、stomata. The machine can also erode the drill bit or taps broken in the working piece without destroy the original hole or screw etc. According to the control mode, the piercer is divided into single-axis control, three-axis control and multi-axis control.
FUNCTION
1、Can drill deep hole with diameters 0.2mm ~ 3mm (the depth-diameter ratio is 300: 1)
2、The speed of drilling hole is 10mm-60mm depth per minute (it is different for different material)
3、Can drill wire-cut starting hole, filter hole, jet hole, gas hole, group holes and hole of super depth etc.
4、 Can drill small holes on the various conductive materials, even semiconductor material, especially stainless steel, chilled steel, copper, aluminium and hard alloy etc.
5、Can drill on oblique and curved surface directly.
6、 Can easily erode the drill and screw tap etc which is broken in the workpiece and not destroy the screw thread of the holes.
7、The working water can be normal water or saponification fluid and no pollution is brought.
8、X, Y, Z axis Digital Read Out, Motorized for 2nd Z axis (The head of Z axis),and then automatically drill
9、Convenient system operation, easy to use.
10、Z axis has the function of setting depth.
BASIC FUNCTION OF CONTROL SYSTEM
1. Control system with CYANG independent intellectual property, can prepare a new program during drilling
2. LAN port connection more stable and easy to troubleshoot and maintenance.
3. Internet + function can remote monitor drilling condition.
4. Real time monitor for operation and modification of parameters.
5. Android operation system, control system build in IC of control module with drawing software. Auto transfer between drawing and points machining by convert software. New program can be prepared during machining.
6. Auto edge finding, centering, coordinate setting, original finding, transfer between absolute coordinate and relative coordinate, DXF file reading generated by AUTOCAD and changing to points machining. G code can be read. Databases function.
7. AUTOCAD software can be used for programming.
8. Professional and efficient digitized High Frequency system can real time monitor the drilling condition and adjust the HF power to improve the drilling efficiency.
9. Intelligent database based on a large number of testing for different machining requirement and can be upgraded for free.
10. Hand remote control box operation.
Operation and input: touch screen, keyboard and mouse.
11. Absolute coordinate and relative coordinates facility for positioning and machining.
12. Function of drawing coordination conversion, zoom, rotation, tracing and displaying.
13. Auto Short circuit manage function.
14. Memory function, Auto stop once finishing, stop point setting functions.
15. Auto edge fining, centering function.
16. Process path program, interpolation function.
17. Menu technology, Auto program function.
18. G code and other files management, Internet date transfer, flash disc reading.
19. Auto-repair the electrodes.
20. Gap servo follow function.
21. Auto clear Z axis, depth setting function.
22. Function shift manual or CNC mode machining.
Machine Tool characteristics: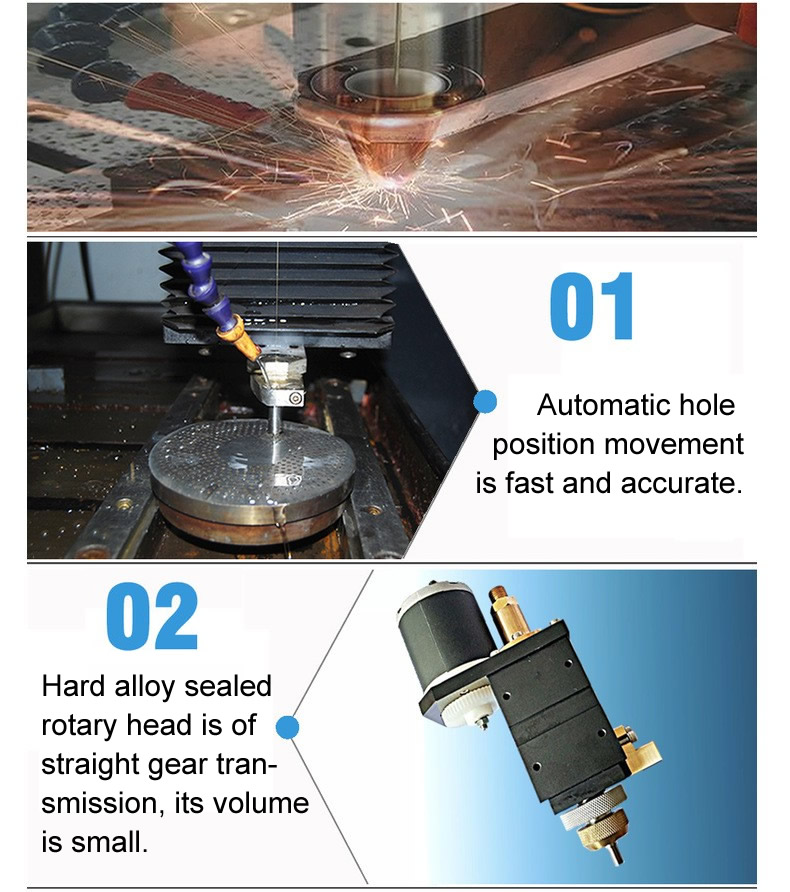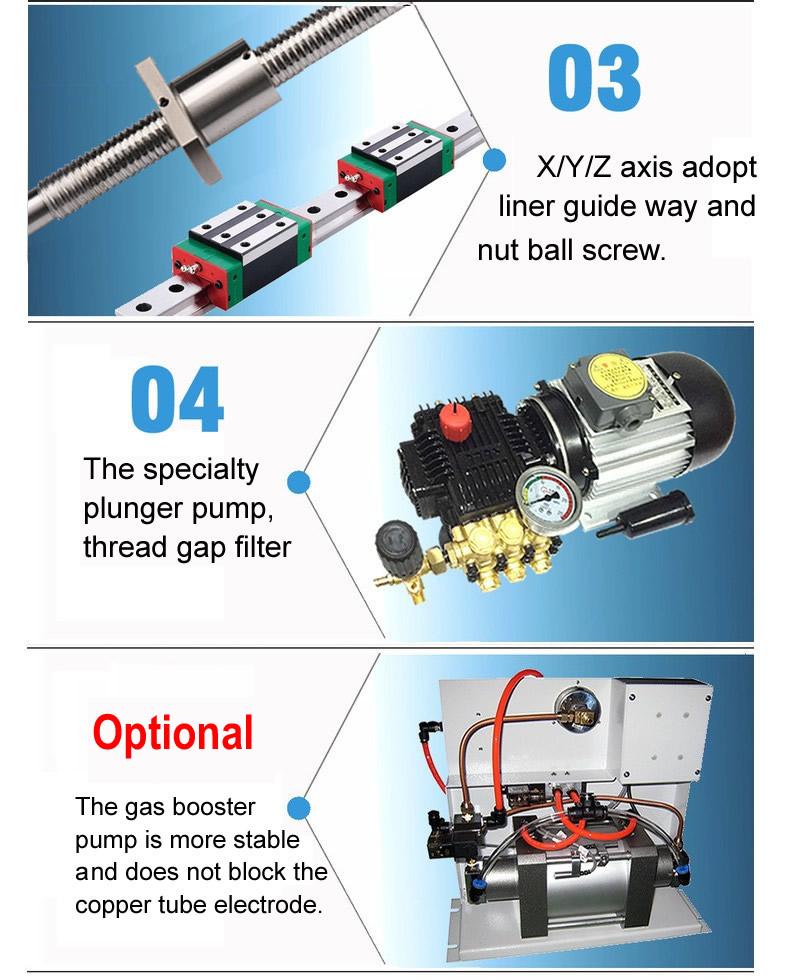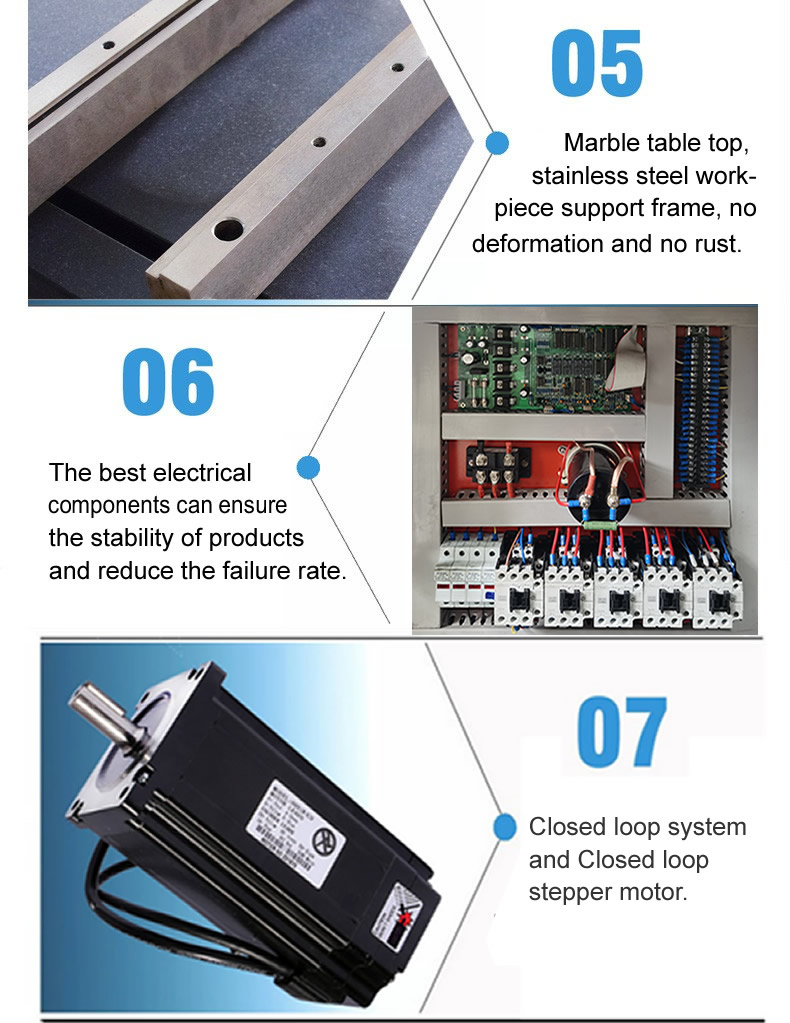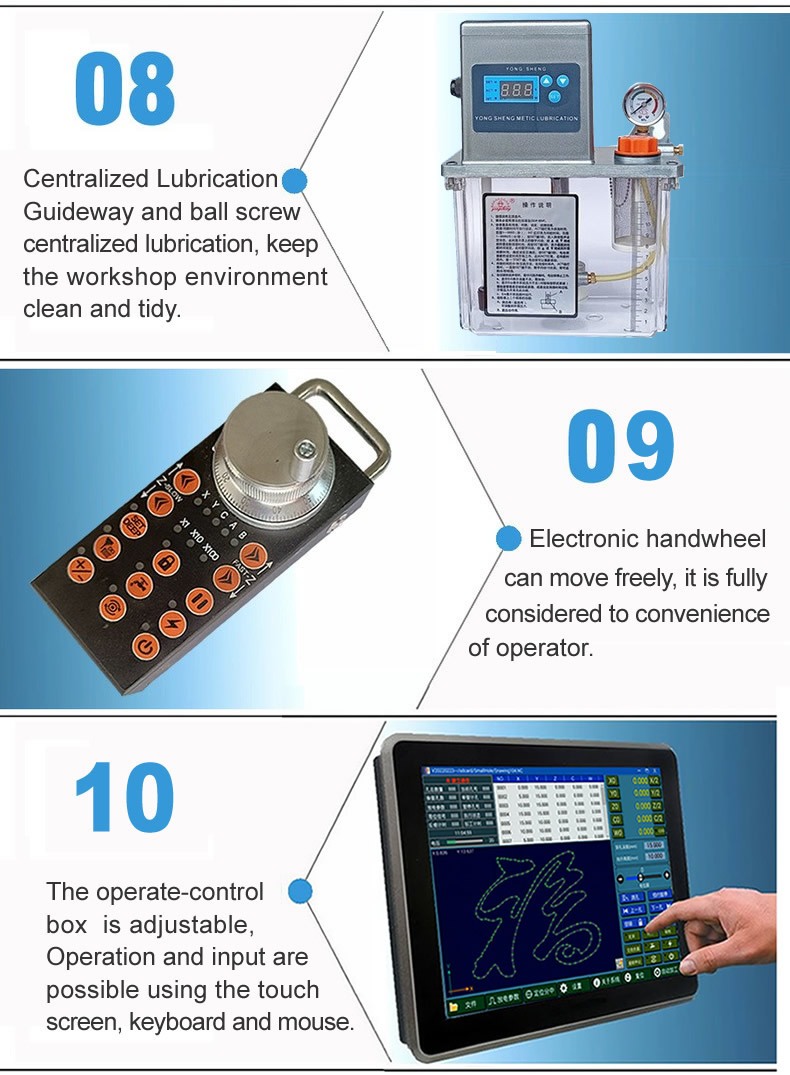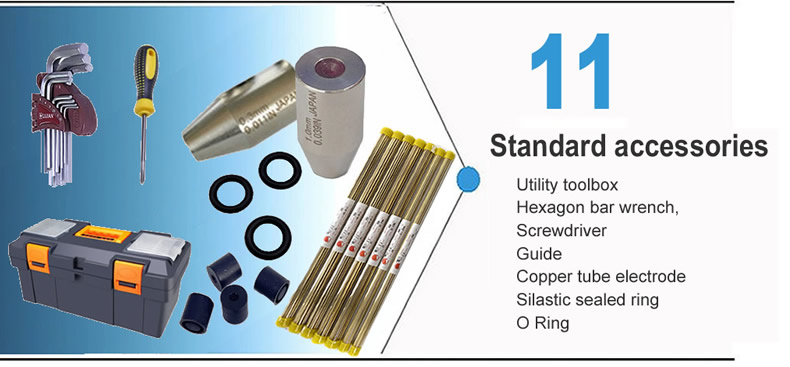 Machine specification
Parameters/Model:

DD703-4535Z

DK703-435C

DK703-640C

DK703-850C

Travel X×Y

450 x350 mm
450 x350 mm
600 x400 mm
800 x500 mm

The oil tank size (W*D*H)

710×470×40mm
710×470×40mm
920×480×40mm
1020×720×40mm

Worktable dimension

500×400mm
500×400mm
800×400mm
1000×680mm

Electrode diameter

Φ0.3-Φ3.0mm
Φ0.3-Φ3.0mm
Φ0.3-Φ3.0mm
Φ0.3-Φ3.0mm

MAX. Workpiece Dimension

700×450×350mm
700×450×350mm
800×450×400mm
1000×600×400mm

Max. workpiece weight

300kg
300kg
500kg
680kg

Max. drilling depth

350mm
350mm
350mm
350mm

W-axis travel

300mm
300mm
300mm
300mm

Z-axis travel

280mm
280mm
280mm
280mm

The max.space between guider & work table

50-400mm
50-400mm
50-400mm
50-400mm

MAX. Length of Electrode

500mm
500mm
500mm
500mm

Pump operating pressure

7Mpa
7Mpa
7Mpa
7Mpa

Work liquid filtrate way

Line gap filtration
Line gap filtration
Line gap filtration
Line gap filtration

Max. drilling speed

30-100mm/min (it is different for different material)

Dielectric unit capacity

2×20Liters
80Liters
80Liters
80Liters

Machine dimensions (W×D×H)

1250×1050×2000mm
1250×1050×2000mm
1700×1500×2000mm
1850×1600×2000mm

Packaging size(W×D×H)

1550×1350×2200mm
1550×1350×2200mm
1850×1650×2200mm
2000×1700×2200mm

Total weight (approx.)

680kg
760kg
1500kg
1900kg
Electrical supply
Standard power supply
380V±10%/50Hz/4KVA
Other supply
200V-480V(on request)
Room condition
15-30℃/40-80%
Pumps
0.37-0.5KW. 7MPA,2.1-2.5L/MIN
Generator & Control
Max. machining current
30A
Technologies
steel/copper/aluminum/carbide
Dielectric
Water/Saponification
Monitor
Grating scale
NC axes
Z
X/Y/Z
X/Y/Z
X/Y/Z
XY axes
Manual
Hand-automatic
Hand-automatic
Hand-automatic
Coordinate mode
Incremental
Dimension (option)
Metric & Inch
Min. command
0.005mm
Max. command
±999.995mm